Details

Category: News
Published on Tuesday, 16 April 2013 13:47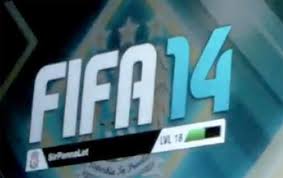 By Mark Baber
April 16 - As EA Sports prepares to unveil its plans for the launch of FIFA 14, evidence suggests Brazilian 2nd division sides will be included in the new game, speculation has renewed over when women will be included.
On the Brazilian 2nd division side Criciuma EC's website, director of marketing Claudio Gomes is said: "Many thought we did not want to be part of FIFA, which is untrue. We wanted to get Criciuma EC the appreciation it deserves. We did not agree with some clauses (in the contract with EA Sports). Now everything is settled and we are within FIFA."
Rumour also has it that Gary Neville will be included as a commentator.
Whilst an April Fools' Day article suggested that F.A. Women's Superleague and the Scottish F.A. Women's Premier League would be included in FIFA 14 as long as the game's impact engine could correctly model different sports bras, gaming sites have seen renewed interest in recent days in an online petition launched by Fernanda Schabarum on change.org which currently has 8,669 signatures.
Schabarum writes, "Don't restrict our choices to Messi, Rooney, Neymar, Cristiano Ronaldo. Allow girls and boys to play with Wambach, Sawa, Morgan, Cristiane, Miyama, Rapinoe, Marta, Hope Solo, Mia Hamm, Birgit Prinz."
She argues, "Athletes, young and old, look up to these women for their athleticism and sportsmanship. EA Sports should feature them in the next FIFA release so that all soccer fans can have a chance to play as their favorite soccer stars."
The US Department of State says that over 40% of soccer players in the US are girls and the Entertainment Software Association has stated that 47% of all players are women.
Nevertheless, David Rutter, executive producer of FIFA 13, stated last year that, "At the moment, we don't have plans to include female players in the game."
Contact the writer of this story at This email address is being protected from spambots. You need JavaScript enabled to view it.