Details

Category: News
Published on Wednesday, 28 August 2013 08:16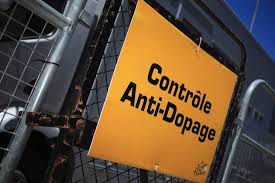 By David Owen
August 28 – The World Anti-Doping Agency (WADA) has pressed ahead and revoked the accreditation of the Rio de Janeiro doping control laboratory less than 10 months before the 2014 FIFA World Cup is scheduled to kick off in Brazil.
In an embarrassing development for Brazilian authorities, WADA said the revocation would enter into force on September 25.
It means that the UFRJ laboratory, also known as Ladetec, will no longer be authorised to carry out the testing of doping control samples on behalf of WADA or any testing authority.
WADA did not specify why it had taken the action against the laboratory, whose accreditation was suspended earlier this month, except to say it was "due to non-compliance with the International Standard for Laboratories (ISL) and the related technical documents".
FIFA recently intimated that it had yet to formulate a "plan B" for handling World Cup doping tests in the event of the laboratory being unavailable and was unlikely to do so before next year.
The only other WADA-accredited laboratory in South America at present is in Colombia, although there are also facilities in Cuba and Mexico.
Ladetec retains a right of appeal to the Court of Arbitration for Sport (CAS) in Switzerland. It can also choose to reapply for accreditation, and can seek fast track process from WADA's executive committee.
WADA noted that it was the second time the Rio lab had "fallen below the required standards". The facility had previously been suspended for nine months from January 2012 before being reinstated.
Contact the writer of this story at This email address is being protected from spambots. You need JavaScript enabled to view it.