Details

Category: News
Published on Monday, 06 January 2014 12:42
By David Owen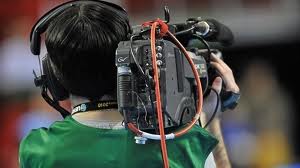 January 6 – New analysis by professional services firm Deloitte foresees no sign that the premium sports rights "value bubble" is about to burst and predicts that growth in the value of global premium sports broadcast rights will this year accelerate by an eye-catching 14%.
Deloitte predicts that the value of these rights will increase to £16 billion ($24.2 billion) in 2014, compared with £14.1 billion last year, propelled chiefly by new deals for top-tier European domestic football leagues and Major League Baseball in the US.
The prediction for 2014 compares to average growth of 5% between 2009 and 2013.
The research - which defines "premium sports broadcast rights" as "the most popular sports competitions in the biggest sports around the world" - is, however, based only on recurring annual sports competitions; it therefore does not include major quadrennial events such as the FIFA World Cup or Summer and Winter Olympic Games.
This is noteworthy since, insofar as the Olympics is concerned, a very different pattern has been experienced, with explosive growth of nearly 50% generated in the 2009-12 quadrennium ahead of a period of consolidation in 2013-16.
To be specific, Timo Lumme, the International Olympic Committee (IOC) television and marketing director, told IOC members in September that the sum raised from broadcasting rights for the 2013-16 cycle was expected to top $4.1 billion.
This compares with a final total of $3.85 billion for 2009-12.
The sale of TV rights for the 2010 World Cup generated $2.4 billion for FIFA. This was in the context of the world governing body's overall revenue climbing to $4.19 billion in its 2007-10 cycle, up from $2.63 billion in the previous four years.
Austin Houlihan, senior consultant in Deloitte's sports business group, said that the firm "see no signs that the premium sports rights value bubble is about to burst".
"Rights fees for live content to premium properties overall will continue to grow," he added.
"New market entrants looking for attractive differentiating sports content have intensified competition driving substantial uplifts in rights fees.
"For example, BT's entry into the UK sports rights market, acquiring sports content to help retain and build its telephony, broadband, and pay TV services, has resulted in substantial revenue uplifts.
"The Premier League enjoyed a 71% increase in the value of its domestic live rights from 2013/14, while the amount paid for UK rights to UEFA's top club competitions will double in value from 2015/16."
Deloitte said that "about three-quarters" of the total value of premium broadcast rights fees would be generated by just ten competitions: the top-tier domestic football leagues in England, France, Germany, Italy and Spain; the UEFA Champions League; and the four major North American professional leagues.
It forecast the increase in global pay-TV revenues in 2014 at 4%, implying that margins for broadcasters may be squeezed and/or that viewers may face increased costs.
Contact the writer of this story at This email address is being protected from spambots. You need JavaScript enabled to view it.