Details

Category: News
Published on Tuesday, 13 May 2014 07:41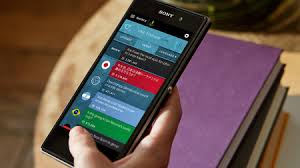 By Mark Baber
May 13 - Sony yesterday launched a social network site called "One Stadium Live" which brings together social network content from Twitter, Facebook and Google+ on a single platform. The initiative is part of Sony's World Cup campaign. Sony is one FIFA's six major sponsor partners.
According to Sony the idea is that "topics and posts from around the world will be organized according to people's interests and relevance, sorted to show the most popular, latest, relevant news and posts on football."
The thinking is that the 'aggregated' network will free fans from the individual effort of searching online, allowing football fans to "easily and directly join in the multi-sourced discussions they care about, with millions of similarly passionate fans worldwide."
The engine to make this a worthwhile effort is natural language processing technology which is used to track and analyse online conversations, learning language patterns as opposed to monitoring key words in order to automatically data-mine conversations in order to present those of most interest to any particular fan.
The technology has been developed by the Massachusetts Institute of Technology (MIT) and uses artificial intelligence and a database of 17 million facts to "appropriate common sense knowledge to text mining."
One stadium live currently works in English, French, German, Japanese, Portuguese, and Spanish lanugages.
In addition, the platform will provide World Cup team profiles, squad lists and individual player profiles, as well as the tournament schedule and results. During the matches, the 'Match Live' feature will deliver a second screen experience with a real-time, filtered stream of what fans around the world are saying about that particular game.
The idea of creating an online discussion forum around matches has been around for some time, but the activation by Sony takes the challenge to the more established networks to a new level . Sony will raise awareness of the site with notifications to Sony's 20 million follower fanbase.
While the Sony platform aggregates content from the other major social networks, inevitable it will target users to establish themselves in its platform. Whether it can take significant numbers of users away from, in particular, the Twitter platform with its familiar hashtag format, remains to be seen. But the challenge has been set.
Contact the writer of this story at This email address is being protected from spambots. You need JavaScript enabled to view it.