Details

Category: Africa
Published on Monday, 04 March 2013 12:36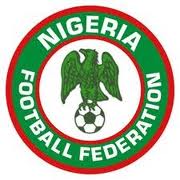 By Mark Baber
March 4 - Dilichukwu Onyedinma, chair of the Nigeria Women Football League and a member of the Nigerian Football Federation (NFF) executive committee, has reportedly announced after the Annual General Assembly on Thursday, that lesbianism is now officially banned from Nigerian football.
Onyedinma was quoted by Nigerian media as saying players found to be in contravention will be dismissed and also barred from representing Nigeria:
"Any player that we find is associated with it will be disqualified.
"We will call the club chairmen to control their players, and such players will not be able to play for the national team," said Onyedinma. She said the governing body will work with clubs to stop the practice.
"It (lesbianism) is happening but we have to talk to the clubs, and look inside the clubs and these things have to do with clubs.
"There are particular clubs that don't even want to hear about it and once they heard it the players involved will be sacked."
In June 2011, Nigerian football coach Eucharia Uche, the former (NFF) technical assistant, 'Sir' James Peters, and the NFF's chief media officer, Ademola Olajire, reportedly boasted of driving lesbians out of the women's team.
'Sir James' said: "When I was drafted to work with the Falcons last year, I decamped some of the players, not because they were not good players, but because they were lesbians."
In comments Uche later denied making, she was reported as saying, "We have seen the result of our efforts and I can tell you that lesbianism is now a thing of the past in the camp of the Super Falcons."
Tatjana Haenni, FIFA's head of women's competitions, said at the time that "FIFA is against all forms of discrimination", and that FIFA would be "talking to Uche" about her comments and reminding the coach of the governing bodies statutes.
Homophobia is very strong in Nigeria, with some states even having the death penalty for homosexuality. Lesbian, gay, bi-sexual and trans-gender (LGBT) people face violence and discrimination on many levels in Nigeria. Attempts to treat homophobia as a form of discrimination similar to racism have so far had little traction in the country.
Contact the writer of this story at This email address is being protected from spambots. You need JavaScript enabled to view it.