Details

Category: Africa
Published on Friday, 10 May 2013 13:01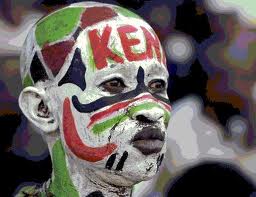 By Mark Baber
May 10 - Football Kenya Federation has made an appeal for at least 200 million shillings to support the Harambee Stars and enable them to fulfil this year's fixtures, including world cup qualifiers.
The appeal comes in a statement from FKF signed by Chairman Sam Nyamweya, reported by Michezoafrika, [http://www.michezoafrika.com/News/12026 ]
The Harambee Stars are, strangely, due to play Ghana in an international friendly in June, just three days before facing Nigeria in a World Cup qualifier on June 5. They play against Malawi a week later, before playing Namibia in Nairobi on September 6 in their final World Cup qualifiers.
The Stars are also slated to participate in the COSAFA Cup in Zambia and the CECAFA Senior Challenge Cup as well as two friendly matches in the FIFA calendar.
According to the statement, "The Federation needs at least Ksh.10 million ($120,000) for the match against Nigeria, with the bulk of the funds being used for the purchase of air tickets for foreign-based players, accommodating the visiting team, player's allowances, and payments of match officials."
The statement adds that: "For the match against Malawi in Blantyre on June 12, the federation will spend Ksh 18 million ($215,000) on air tickets and visas and player's allowances. Hosting Namibia in September, will cost Ksh. 10 million ($120,000), participating in the COSAFA tournament will cost Ksh. 11 million ($132,000), while hosting Ghana in the friendly on June 1st the federation needs Ksh 4.5 million ($54,000)."
Nyamweya says that most of the federation's funds were exhausted last year during the CECAFA Senior Challenge cup, adding that the 110 million shilling ($1.3m) three year East African Breweries Limited's (EABL) sponsorship is not enough to cover all the team's expenses saying that, "Currently the national team is sponsored by EABL to the tune of Sh 110 million through the Tusker brand in three-year Contract, effective from 2011. But, this is drop in the ocean due to Harambee heightened activities this year, after exhausting the budget in the 2013 Africa Cup of Nations qualifiers and the last December's CECAFA Tusker Senior Challenge Cup in Uganda."
Should Kenya, who currently lie in 122nd place in the FIFA rankings, fail to honour their international fixtures, they would stand to be sanctioned by FIFA.
Contact the writer of this story at This email address is being protected from spambots. You need JavaScript enabled to view it.