Details

Category: Africa
Published on Friday, 10 May 2013 13:24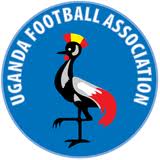 By Mark Baber
May 10 - The Ugandan Cabinet on Wednesday resolved to step into the dispute between the Federation of Uganda Football Association (FUFA) and the Uganda Super League Ltd (USLL) and disband the two national leagues (FSL and USL) in favour of a new Uganda Premier League (UPL) which will kick off at the start of the 2013/14 season.
The meeting was chaired by the second deputy Prime Minister Henry Kajura and decided to implement the recommendations of Jessica Alupo, a former urban warfare instructor and current Education and Sports Minister, who told local media, "No league will kick off next season if it is not one."
Alupo hopes that existing USL sponsors Supersport and Uganda Breweries Ltd under their Bell Lager brand will sponsor the new league but insisted that clubs will be responsible for running the league and not the federation.
Alupu said: "We have also resolved that clubs from FSL and USL should organize themselves according to the Jinja Declaration (which brought about USL, a semi-autonomous body to run the league in 2010) and an interim committee put up by the ministry will help them harmonise."
"The new league will be called Uganda Premier League and once both teams in FSL and USL have harmonized, the league will be run under the USL set-up, now UPL. We also continue to talk with sponsors to ensure that they stick with us next season."
SuperSport signed a five-year Shs13bn ($5m) broadcast deal and UBL a Shs2.2bn ($850,000) three-year deal with USL commencing from the 2011/12 season.
Both the rival factions had agreed to respect the decision of the cabinet on how to resolve the situation, but, in the event USL chairman Kavuma Kabenge welcomed the decision whilst FSL Chairman Abbas Kawaase has now questioned the verdict, saying he will only accept it if FIFA agrees.
When FIFA met with the government in February they had maintained they only recognize the FUFA league but according to Alupo "even FIFA would want to deal with an organised Uganda."
Contact the writer of this story at This email address is being protected from spambots. You need JavaScript enabled to view it.