Details

Category: Africa
Published on Friday, 10 May 2013 13:24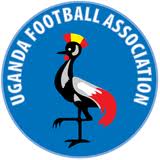 By Mark Baber
May 10 - The Ugandan Cabinet on Wednesday resolved to step into the dispute between the Federation of Uganda Football Association (FUFA) and the Uganda Super League Ltd (USLL) and disband the two national leagues (FSL and USL) in favour of a new Uganda Premier League (UPL) which will kick off at the start of the 2013/14 season.
Subscribe now to read the full article
INSIDE World Football's news archive of more than 3,000 stories and columns is now available via subscribtion. Subscribers also receive the daily newsletter as well as at various times special offer discounts for conferences, books, and other services.
Subscribe to read the full article