Details

Category: Africa
Published on Tuesday, 11 June 2013 13:40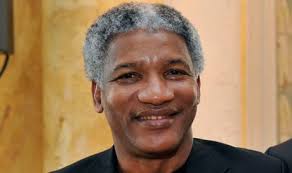 By Mark Baber
June 11 - Iya Mohamed, the president of Cameroon Football Federation (Fecafoot) and CEO of the Cameroon Cotton Development Corporation (Sodecoton), a state owned company, was arrested by the police on Monday on his return home from Togo where he attended Sunday's Cameroon's World Cup qualifier.
Iya Mohammed was questioned by police over the alleged embezzlement in the management of Sodecoton and kept in custody Monday night.
According to local sources, the arrest follows a public audit which found mismanagement of $9 billion CFA francs ($15m).
The arrest follows an earlier ruling by the Supreme State Audit banning Mohamed from heading any public company for a period of five years and the confiscation of his passport in March.
His arrest comes just prior to elections, demanded by FIFA, for a new president and members of the executive committee to be held today (June 11).
Cont