Details

Category: Africa
Published on Monday, 01 July 2013 12:59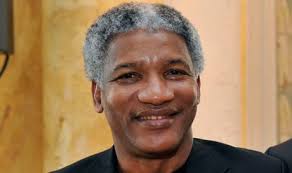 By Mark Baber
July 1 - The Cameroon Football Federation (Fecafoot) is in chaos and faces potential suspension from FIFA following the annulling by a judicial authority of Iya Mohammed's overwhelming re-election as President.
Iya Mohammed who has been accused of embezzling money at Sodecoton, the state-owned cotton development company, and is currently being held in Kondengui maximum security prison, was congratulated on his overwhelming victory by FIFA President Sepp Blatter last week, after FIFA observers attended the vote.
Cameroon's Board of Appeal, headed by magistrate Dr. Roger Sockeng, has now annulled the vote (in opposition to the Federal Election Commission) on the basis that Iya Mohammed's proxy Francis Mveng did not have the authority to convene the General Assembly at which the vote was taken.
Fecafoot 1st vice-president John Begheni Ndeh then stepped in to take over role of President, reportedly calling on security services to secure the Fecafoot building, and suspending the Secretary-General who refused to provide him with a key and office or convene a meeting of staff.
Opponents of Iya Mohammed argue the statutes of Fecafoot justify Ndeh taking power in an instance "in the event of incapacity or in case of vacancy" of the President.
Meanwhile, a group of emissaries sent by the Cameroonian government, met Iya Mohammed in Kondengui but, according to local media, he refused to sign a document prepared for him, resigning from Fecafoot.
Iya Mohammed's supporters are understood to be preparing to take the matter to the Court of Arbitration for Sport.
Contact the writer of this story at This email address is being protected from spambots. You need JavaScript enabled to view it.