Details

Category: Africa
Published on Monday, 08 July 2013 13:13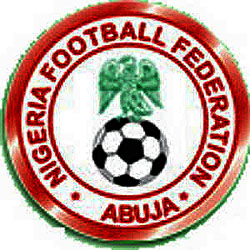 By Mark Baber
Nigerian football, never far from controversy, faces increased scrutiny after the country's House of Representatives Committee on Sports called for a total review of the Nigeria Football Federation's (NFF) agreements with sponsors and the Sports Minister set up a panel to investigate the recent bonus row.
Committee chairman, Honourable Godfrey Ali Gaiya, said the current arrangement that gave only one marketing firm sole right to negotiate deals for NFF and take 20 % of all sponsorship funds was counter- productive.
In June 2011, the NFF signed a four-year sponsorship deal with telecommunication giants, Globacom to cover all the national teams after the expiration of its previous deal that was worth far less. "Why has it become a tradition that only one marketing firm handles all the NFF sponsorship deals?," Gaiva asked. "NFF has a marketing department that can deal directly with sponsors without any agent. The agents collect 20 % of whatever funds that comes to the NFF."
He also waded into the row over Super Eagles' match-winning bonuses being halved in order to save money and said all funding would now be monitored with far more scrutiny. "I disagree that the best way to save cost was to slash players' bonuses. If the NFF is seriously about saving costs they should cut down their market agent fees," he said.
"From now on they have tell us how they are spending these funds because we are going to review all sponsorship deals NFF has so that we can protect the best interest of Nigerian football and the country."
Meanwhile, the Minister of Sports BolajiAbdullahi, has reportedly set up a five-man panel to investigate the bonus row which led to the country's players refusing to board a plane to the FIFA Confederations Cup until their payment pledges were met.