Details

Category: Africa
Published on Wednesday, 10 July 2013 12:01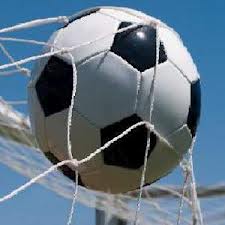 By Andrew Warshaw
July 10 - Nigerian football authorities have suspended four teams involved in "mind-boggling" playoff results, describing the 79-0 and 67-0 scorelines as "scandalous".
Plateau United Feeders and Police Machine FC went into their respective games level on points, both needing convincing wins to earn promotion to the lowest tier of the Nigeria Nationwide League. But their margins of victory fooled no-one.
Feeders scored 72 of their 79 goals against Akurba FC in the second half, while Police Machine reportedly netted 61 times after the break as they demolished Bubayaro, but none of the sides involved have been allowed to get away with it.
In a statement, the Nigerian Football Federation described the results as "a mind-boggling show of shame never previously witnessed in Nigeria."
"It is unacceptable - a scandal of huge proportions," added Muke Umeh, chairman of the Nigerian Football Federation (NFF) Organising Committee. "The teams are suspended indefinitely, pending further sanctions."
Federation spokesman Ademola Olajire told AFP a deal was certainly struck between the clubs. "We are setting up an investigation. We don't know exactly what happened. We just feel scandalised."
Also wading into the embarrassing saga was the NFF's director of competitions, Dr Mohammed Sanusi, who gave assurances that severe sanctions would be meted out to all involved - teams, players, officials "and anyone found to have played some role in this despicable matter."
The debacle is the latest in a series of controversies to hit Nigerian football. Earlier this week, the country's House of Representatives Committee on Sports called for a total review of the Nigeria Football Federation's (NFF) agreements with sponsors while the Sports Minister set up a panel to investigate the bonus payments row that at one stage threatened Nigeria's participation in the Confederations Cup.
Contact the writer of this story at This email address is being protected from spambots. You need JavaScript enabled to view it.