Details

Category: Africa
Published on Thursday, 11 July 2013 09:51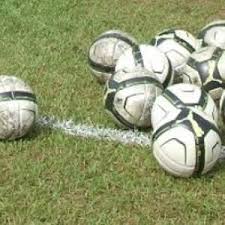 July 11 - The owner of one of the teams caught up in Nigeria's match-fixing goal-fest scandal has disowned and disbanded the club.
Nigerian authorities have imposed an indefinite ban on all four teams involved in two recent playoff games that ended with Plateau United Feeders annihilating Akurba FC 79-0 and Police Machine FC demolishing Bubayaro 67-0.
Both results have been annulled and Bubayaro owner Shuaibu-Gara Gombe has now walked away from his disgraced club.
"As soon as I heard the result I disbanded the team," he told the BBC. "It's disappointing that some people would bring the game to disrepute out of desperation. I have written a petition to the (state) police in Bauchi to investigate this shame and arrest anyone found to be involved."
Police Machine needed to score more goals than Plateau United Feeder in the race to win promotion to the lowest tier of Nigeria's national league.
Reports said respective scorelines from the two venues were being constantly swapped on mobile phones. Feeders scored 72 of their goals in the second half, while Police Machine found the net 61 times after the break.
Gombe said Bubayaro went into play-off fixture against his instructions. ''I only read on the internet that they were already in Bauchi to honour the fixture even though I had given an order against their participation.''
"It is embarrassing not only to me as the chairman of the club but to Nigeria football and the entire football family all over the world. What is more embarrassing was the fact that the scoreline has never happened anywhere in the world, a team scoring by that wide margin. It pains me as chairman and financier of the club."
Contact the writer of this story at This email address is being protected from spambots. You need JavaScript enabled to view it.