Details

Category: Africa
Published on Friday, 26 July 2013 11:17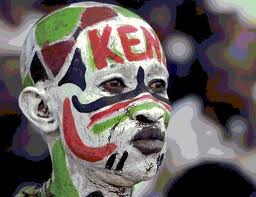 By Andrew Warshaw
July 26 - Kenya are the latest African country to come under the spotlight for alleged footballing corruption over allegations that several hundred thousand dollars, part of it a donation from FIFA, have gone missing. The country's Ethics and Anti-Corruption Commission has received information about the alleged misappropriation of up to $410,000 by the Kenyan FA (FKA), according to the EACC's public relation chief Yasin Ayila.
"We have information concerning the accounts and everything will be investigated including financial statements, bank accounts and reports," Ayila said.
Officials claim the federation received the money through bank accounts not in the financial report. FKF chairman Sam Nyamweya has rejected the allegations, saying the documents concerned are fake and that only signatories to the federation's bank accounts can be given genuine statements.
"Those bank statements they are peddling around are not ours. We have asked our bankers and they, too, deny the statements originated from them," Nyamweya said.
Kenya has been suspended twice by FIFA in recent years and are struggling to improve on the pitch either with a world ranking of 123 and no chance of qualifying for next year's World Cup.
According to agency reports, the monies that have allegedly gone missing include funds from FIFA's Financial Assistance Programme, sponsorship for the national team, revenue from a World Cup qualifier with Nigeria and television sponsorship for a match scheduled against Jamaica but which did not take place.
Contact the writer of this story at This email address is being protected from spambots. You need JavaScript enabled to view it.