Details

Category: Africa
Published on Wednesday, 02 October 2013 12:44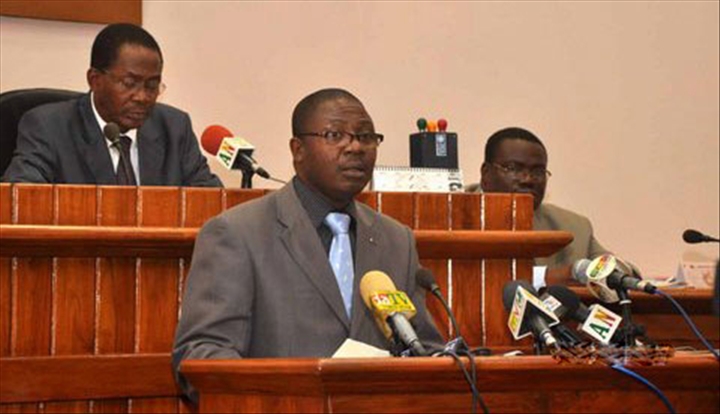 By Mark Baber
October 2 - Augustin Ahouanvoébla has been elected President of the Benin Football Federation (FEBEFOOT) for a four-year tenure, as his 'Revival of Football' list (of candidates for office) beat Bruno Arthur Didavi's 'Renewal' list narrowly by 23 votes to 21, with two votes declared invalid in the final round of the elective General Assembly held on Monday September 30 at the Palais des Congres in Cotonou.
Ahouanvoébla replaces Anjorin Moucharafou, a member of the CAF Executive Committee, who opted against running for another term.
The new Executive Committee of FEBEFOOT now includes - President: Augustin Ahouanvoébla; 1st Vice President: Glele Kakai Valere Evariste; 2nd Vice President: Oke D. Magloire; 3rd Vice President: Pedro Ayema Alphonse; 4th Vice-President: Gbian Koto Francis; 5th Vice-President: Koutonin Amoussou Rigobert and 6th Vice President: William Fangbedji.
The Members now include, Adam Bagri Moumouni, Godovo Koffi Faustin, Soumanou Lamidy, Bouraima Imorou Guiwa, Dantékpon Anasthase Mahouton, Gnikpo Ildevert Zounvenisse, Assouma Imorana and Madame Issifou Sahada.
It is hoped that this election, which was a rerun of the vote cancelled in August by FIFA, will mark a new start for the crisis-hit Benin Football Federation, with the new fourth vice president and spokesman of the new Executive Committee , Francis Gbian Koto, admitting, "The road has been long and fraught with pitfalls."
Gbian said the priorities of the new leadership would be to restart the national championship, and usher in of a new era of professionalised and commercialised football together with a system of transparent management of physical, human and financial resources which would attract new sponsors.
Gbian also promised the new leadership would strengthen relationships with umbrella bodies such as the CAF and FIFA as well as convening an 'Estates General' of Football in Benin involving "all stakeholders including players, referees, coaches, sports journalists, investors, public authorities..." which would agree a four-year strategic plan for the development of football.
Contact the writer of this story at This email address is being protected from spambots. You need JavaScript enabled to view it.