Details

Category: Asia
Published on Thursday, 07 March 2013 12:59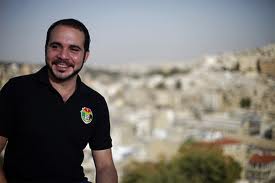 Exclusive - By Andrew Warshaw, Chief Correspondent
March 7 - Exclusive: At least one of the three west Asian candidates bidding to replace Mohamed bin Hammam as head of Asian football looks set to drop out of the race in the next month to reduce the chances of handing the Continent's power base to Thailand's controversial Makudi Worawi.
The Asian Football Confederation has been without a permanent president since bin Hammam was banned for life, leading to elections on May 2 in Kuala Lumpur.

United Arab Emirates football chief Yousuf Al Serkal, his Bahraini counterpart Sheikh Salman bin Ibrahim Al Khalifa and Saudi Arabia's Hafez Ibrahim Al Medlej have all thrown their hats into the ring along with Makudi who has been the subject of various allegations of malpractice in recent years but who already has the 12-strong backing of Southeast Asia among the AFC's 47 member associations.

With lobbying expected to be fierce, all three west Asian contenders - along with the 13 WAFF members - were summoned to Jordan this week to meet Asia's FIFA vice-president Prince Ali Bin Al Hussein (pictured), who wants to ensure unity and that all candidacies are based on strong football manifestos to lead Asia into a new era of transparency and credibility.

Prince Ali is also head of the West Asian Football Federation (WAFF) but in a move many will consider as divisive, InsideWorldFootball has learned that Sheikh Salman, who is also gunning for a FIFA executive committee position, snubbed the meeting and was instead on the lobbying trail.

"He was on the road in east Asia campaigning," said one source who attended Wednesday's Amman meeting at which only 11 of the 13 WAFF members were present, with Syria and Iran both no-shows.

WAFF insiders played down Sheikh Salman's non-appearance, saying those who showed up were "very understanding" of his decision. But in his absence no consensus was reached on west Asia putting forward a single candidate to take on Makudi.

As a result, another meeting will be held in a month's time during which time all three west Asian candidates have been asked to consider stepping down to avoid a potentially damaging split. "It's very difficult to agree on a single candidate when one of them is not there," said one WAFF insider. "The three of them will now be contacting each another with a view to hopefully getting to an agreement for one presidential candidate. That's the message we are trying to get across. That's the ideal solution but it's an individual choice."

With three of the four candidates from the Arabian Gulf, there are growing fears they will take votes off each other which partially prompted Prince Ali to call the Amman meeting. "It's very important for a west Asian to win the presidency. That's the underyling current," said the afore-mentioned source.

An official WAFF statement added: "The meeting concluded with a unanimous statement extending West Asia's support to all contesting candidates from the region with full agreement to continue discussions next month with the objective of seeking consensus."

However, it is already emerging that west Asia may have to stomach having two candidates rather than one even though Makudi, an ally of Bin Hammam who accompanied the Qatari to the Trinidad meeting in May 2011 where the infamous cash-for-votes scandal unravalled, appears to have a headstart on his rivals.

While Prince Ali ideally would like his region to end up with a single contender to go head to head with Makudi, it is understood that only one of the three West Asian candidates may ultimately agree to give ground, leaving the other two to fight off the challenge of the Thai football boss, Makudi.

Al Serkal, for one, is unlikely to give ground. He maintains that he has 70% of the west Asian vote. "I have served the AFC for 20 years now. It needs a person who has the experience," he said recently.

For all the political manoeuvring, the Amman summit did agree to endorse a detailed programme of development for Asian football drawn up by Prince Ali's office which any candidate bidding for the AFC presidency must endeavour to fulfil. "It was a clear step forward," said a source close to Prince Ali. "It showed leadership and togetherness. There was clear consensus around the programme."

In a separate development, member nations expressed growing concern vis a vis the challenges faced by Palestinian football concerning freedom of movement of the players as well as restrictions on the entry of equipment and on building sports infrastructure.

The Palestinian representative, said a WAFF statement, " emphasized the necessity of an intervention by the AFC as well as FIFA to ensure that Israel abides by the regulations of the Olympic Charter and allows Palestinian football to develop unhinged."