Details

Category: Asia
Published on Wednesday, 01 May 2013 10:46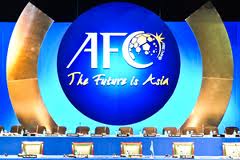 By Andrew Warshaw, chief correspondent
May 1 - Claims and counter-claims, conspiracy theories bouncing back and forth, all manner of dirty tricks allegations – and even FIFA intervention. Unity, what unity?
Less than 24 hours before the landmark ballot to elect a new leader for Asian football in succession to Mohamed bin Hammam, the flak is flying like there is - well - no tomorrow, despite all the contenders stressing the need for much-needed stability in this most diverse and troubled of Continents.
All but one of the four candidates have at some stage been involved in allegations of wrongdoing. But of all the media releases in the build-up to Thursday's Asian Football Confederation Presidential vote in Kuala Lumpur, surely none has raised collective eyebrows as much as the latest claims from the Kuwaitis in support of their man.
Kuwait is a known and trusted friend of Bahrain's Sheikh Salman bin Ebrahim Al Khalifa, one of the two frontrunners in the election race. Nothing wrong with that in theory; everyone has their allegiances. Except that the Kuwaiti FA, rather than Salman's own federation or indeed his campaign office, appears to have taken on the role of doing his bidding for him.
Four years ago Salman, as has been well chronicled, lost out to bin Hammam in a bitter contest for a place on the FIFA executive committee. This time he is gunning both for that position and AFC president. But according to the Kuwaitis, bin Hammam, banned for life from football, has been casting a dark shadow over proceedings in the Malaysian capital, masterminding some kind of clandestine lobbying operation by allegedly drumming up support for Salman's chief opponent for AFC leader, Yousuf al-Serkal of the United Arab Emirates, and for Hassan al-Thawadi, his only adversary in the separate FIFA executive committee vote.
"Upon my arrival today in Kuala Lumpur I have witnessed that the entire group of the former AFC President was present and speaking to various members of the AFC Family," charged Husain Al Musallam, a senior KFA official, in an official statement. If true, he added, it would constitute a serious breach of the life ban from all football-related activities imposed on bin Hammam by FIFA.
Al Musallam was basing his comments on a report in the English-language Gulf Daily News which wrote that bin Hammam, Salman's old enemy, was being accused of "meddling". The Qatari, according to the paper, "recently visited numerous west Asian Football Associations with the sole objective to influence the elections in favour of candidates still close to him."
It added: "The sources have further confirmed that not only is Bin Hammam aiming to install one of his former close allies and personal friends Dato Worawi Makudi or Yousuf Al Serkal at the helm of the AFC but also his countryman Hassan Al Thawadi as member of the FIFA Executive Committee."
"It has also been reported that particularly with regards to the campaigns of Yousuf Al Serkal as well as Hassan Al Thawadi there has been a high level of government interference since various member associations have been approached by certain Ministers, Ambassadors and political representatives trying to influence the election process. FIFA should look into this matter as these are clear violations of the FIFA regulations, according to anonymous sources."
The KFA urged FIFA to observe the claims in the Gulf Daily News "very carefully" - which is exactly what football's world governing body has now done even though the newspaper is based in Salman's own back yard.
InsideWorldFootball has today received a copy of a strongly-worded letter sent to the Qatar FA and signed by FIFA deputy secretary general Markus Kattner warning against any interference by bin Hammam or any third parties representing him.
Any meetings or discussions backing specific candidates in Thursday's election by bin Hammam or his supporters would "cause a clear and serious breach" of the lifetime ban on him, says the letter, and lead to grave sanctions.
FIFA's stunning intervention is hugely awkward for Qatar, which has long been staving off negative publicity over staging the 2022 World Cup - and for Al-Thawadi, the public face of the tournament who has been campaigning diligently against Salman for a FIFA executive committee spot but has now unwittingly been sucked into the dirty tricks debacle.
Sources close to Bin Hammam contacted by InsideWorldFootball directly contradict Kattner and are incensed by Fifa's letter which, they infer, has all the makings of a smear campaign. "Mohamed Bin Hammam has not left Doha in months," said our sources. "He has not travelled outside of Qatar since last year and he has most certainly not intervened directly or indirectly in the election process of the AFC. For anybody to claim otherwise is a remarkably mendacious."
They also expressed "astonishment" at FIFA's intervention. One source said:"With three respected human rights organisations having approached FIFA to investigate Salman's allegedly sordid human rights track record, the world governing body remains silent about that but deflects attention back to a man who has said many times over that he is happy to be out of football."
To date FIFA's chief ethics czar, Michael Garcia, has shown no appetite to investigate reports by this website, ESPN, Australian TV and other first-hand accounts of the torture of footballers and alleged past payments of bribes by the Salman camp remain. The contrast is seemingly stark.
As is the bigger picture of constant Kuwaiti involvement in the election. Kuwait is the headquarters of the Olympic Council of Asia (OCA) accused by Al-Serkal at his manifesto launch in Dubai earlier this month of itself unfairly interfering in Thursday's election in favour of Salman. It has also been reported that the OCA openly garnered support for the Bahraini in his fight against bin Hammam in 2009.
Earlier this week, responding to Al-Serkal's comments, the Kuwaitis hit back by accusing the United Arab Emirates candidate of "baseless" allegations. The statement was made not by the OCA but by - you've guessed it - the increasing visible KFA. Why do think that was? Could it be because both organisations are fronted by the same person, Sheikh Ahmad Al Fahad Al Sabah?
Now we have yet another twist, with Al-Serkal sticking to his guns by saying he has actual proof of OCA involvement, citing the Ritz Carlton hotel as their operational centre, and denouncing what he claimed was "a blatant example of how Sheikh Ahmad is not able to distinguish the businesses of the OCA and the business of the football family."
"He has written his letter on the Kuwait FA letterhead but the contents of his letter pertains also to OCA matters," said Al-Serkal. "OCA matters and football matters must be kept separate."
And so the tit-for-tat spat goes on, overshadowing an election that is supposed to be about cleaning up Asian football and changing its dysfunctional image but which instead has developed into yet another exercise in paranoia and point scoring.
Contact the writer of this story at This email address is being protected from spambots. You need JavaScript enabled to view it.