Details

Category: Asia
Published on Friday, 03 May 2013 13:14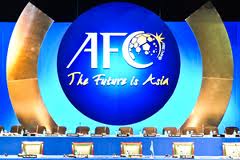 By Andrew Warshaw
May 3 - Almost forgotten amid the hullabaloo of Sheikh Salman's Presidential victory was the appointment of three women to the executive committee of the Asian Football Confederation.
Moya Dodd, a former vice-captain of Australia's national team, was re-elected unopposed as the AFC's female vice-president while North Korea's Han Un-Gyong and Palestine's Susan Shalabi also earned seats.
Australian FA boss Frank Lowy paid tribute to Dodd who was the sole candidate for her position which she has held since 2009. "The fact that Moya was re-elected unopposed shows she enjoys widespread support within the AFC," Lowy said.
"Moya will give Australia a voice at the AFC's top table and contribute to football development over Asia."
Lowy was also quick to jump on the pro-Salman bandwagon in the aftermath of the election. "Over the recent past FFA has been in consultation with all of the candidates to discuss the issues and opportunities for Asian football and in particular the continuing reform process," he said.
"We recognise that positive changes are underway and we will continue to contribute to strengthening the governance of the game across the AFC."
The appointment of North Korea's Han Un-Gyong generated hardly any publicity but will surely be viewed in some quarters as a highly risky development given the country's political isolation and secretive totalitarian regime - and the recent escalation of tension with South Korea and the west.
Contact the writer of this story at This email address is being protected from spambots. You need JavaScript enabled to view it.