Details

Category: Asia
Published on Wednesday, 08 May 2013 13:24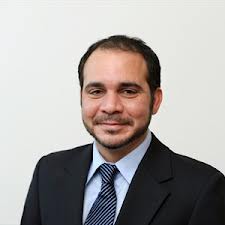 By Mark Baber
May 8 - The likelihood of India hosting the 2017 Under-17 World Cup received a boost as the All India Football Federation's (AIFF) bid received the support of the Indian Prime Minister's Office (PMO) as well as of FIFA's vice-president Prince Ali Bin Al-Hussein (pictured).
The approval from the PMO is a major step forward, although the AIFF needs to wait for clearance from the Cabinet before submitting the bid papers to FIFA. The AIFF's first bid, in January, was rejected by FIFA who required written guarantees from the Indian authorities on security, tax exemptions for broadcasters and sponsors, foreign exchange inflow, transport and accommodation of players, among other issues.
Government of India Sports secretary P. K. Deb said: "We've received the clearance from the PMO and will now prepare a Cabinet Note for their approval. We're committed to India getting the hosting rights for the U-17 World Cup and this is a major step in that regard."
AIFF general secretary Kushal Das said: "I'm glad that the government is moving fast to get this done. Hosting the U-17 World Cup will be a game-changer for Indian football."
Das said he hoped Cabinet approval would be achieved in time to present the bid during this month's FIFA executive committee meeting.
Meanwhile, FIFA vice-President Ali Bin Al-Hussein gave his support to India's bid saying: "I support India's bid to host the 2017 FIFA U-17 World Cup. India is an important country in Asia and a crucial one for growth of the game."
Contact the writer of this story at This email address is being protected from spambots. You need JavaScript enabled to view it.