Details

Category: Asia
Published on Thursday, 23 May 2013 13:57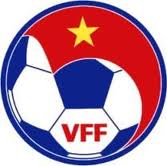 By Mark Baber
May 23 - The Vietnam Football Federation (VFF) has this morning decided to postpone its 7th VFF Congress scheduled for June 5, with a new date to be set at a meeting of the Executive Board on June 11.
The decision comes after the voting fraud scandal on May 15 when, at the 12th meeting of the VFF Executive Board, the voting results to pick the finalists for election to the Board were found to not tally with the actual votes cast.
VFF Vice Chairman Nguyen Lan Trung gave three reasons for the delay: the fact the profiles of the actual candidates had not yet been sent to the Ministry of Home Affairs; the voting scandal; and the intention to implement new FIFA regulations on the operation of its member federations as soon as possible.
The voting scandal was discovered when it became apparent only 19 people were voting. An investigation concluded that it was just an unintentional mistake, with the vote counting team being admonished and banned from doing similar tasks in the future.
Contact the writer of this story at This email address is being protected from spambots. You need JavaScript enabled to view it.