Details

Category: Asia
Published on Friday, 21 June 2013 14:05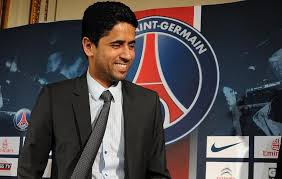 By Paul Nicholson
June 21 – Sports broadcaster, beIN SPORT, which has been rapidly growing its global footprint, has announced the launch of three high-definition sports channels in Indonesia in partnership with TV sports rights specialists MP & Silva from Italy. The channels will launch July 1.
The channels will be named beIN SPORT 1 HD, beIN SPORT 2 HD and beIN SPORT 3 Premier League HD. The channels will be available on some of Indonesia's leading pay-TV systems. All three channels will be available on Orange TV and NexMedia, while beIN SPORT 1 HD and 2 HD will be available on First Media.
The channels will be dominated by football coverage.
beIN SPORT 1 HD will focus on year-round live football with the English Premier League being prominent as well as content from Arsenal, Liverpool and Spurs club channels. Other live coverage will come from the Italian Serie A, French Ligue 1, Major League Soccer (MLS), the Brazilian national leagues (Paulistao & Brasileirão), as well as major cup tournaments such as the FA Cup, Coppa Italia and the Coupe de la Ligue.
beIN SPORT 2 HD will also feature live football but will have a wider sports remit.
beIN SPORT 3 Premier League HD will be a 24-hour English Premier League-dedicated channel in Indonesia broadcasting nearly 1,600 hours of live programming each season. This includes all 380 Premier League matches per season, weekly magazine show Premier League World, as well as pre-match coverage and post-game analysis in addition to weekly preview and review shows and highlights.
Nasser Al Khelaifi (pictured), chairman of beIN SPORT (he is also president of Paris St Germain), said: "Expansion into the Asia market has been a priority objective for beIN SPORT and in particular we have been keen to be involved in the growth potential of pay TV in Indonesia."
The Qatari-owned broadcaster operates multi-platform sports channels and content services in France, the USA and now in Indonesia. It is a sister channel of Aljazeera.
Contact the writer of this story at This email address is being protected from spambots. You need JavaScript enabled to view it.