Details

Category: Asia
Published on Wednesday, 03 July 2013 11:16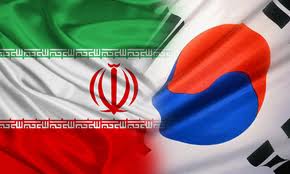 By Andrew Warshaw
July 3 - South Korea and Iran, whose recent spat made headlines throughout Asian football, have agreed to bury their differences and sign a symbolic sporting exchange agreement barely two weeks after a war of words ahead of and following their crucial 2014 World Cup qualifier which ended in ugly scenes of chaos when the Iranian players were pelted with bottles of water from the stands.
The Iranian Football Federation (IFF) made an official complaint to FIFA against the South Korean football association following the match. Video footage following the final whistle shows the Iranian players celebrating their qualification for the World Cup in Brazil, whilst coming under a shower of missiles from Korean fans as they moved to one corner of the pitch to hail their fans, located in the upper tier of the Ulsan stadium.

As results elsewhere turned out, both nations advanced to next year's finals in Brazil after Iran beat the Koreans 1-0 last month in a highly-charged encounter fuelled by Iran coach Carlos Queiroz and his South Korean counterpart Choi Kang-hee.
Iran finished top of Group A in the final stage of Asian qualifying, while South Korea finished second, level on points with Uzbekistan but squeezing through by the narrowest of goal differences. Uzbekistan came from behind to win 5-1 at home against Qatar in a simultaneous game.
Choi resigned after the home defeat while Queiroz's contentious celebrations at the final whistle drew anger from the Korean FA, who accused him of making a rude gesture.
But despite the emotion-charged dispute, Yoo Jin-ryong, South Korea's minister of culture, sports and tourism, and Mohammad Abbasi, Iran's minister of youth affairs and sports, were signing a deal today on a sports exchange programme.
The new pact will cover bilateral exchange of athletes, coaches and other sports experts. "We hope this signing will further expand sports exchanges and cooperation between South Korea and Iran," Yoo was quoted as saying in local reports.
Contact the writer of this story at This email address is being protected from spambots. You need JavaScript enabled to view it.