Details

Category: Asia
Published on Monday, 19 August 2013 12:28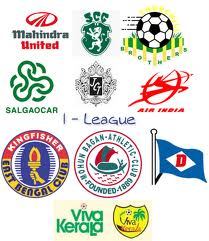 By Mark Baber
August 19 - Indian club football has been thrown into chaos with all its I-League clubs failing to pass the club licensing test – leaving the league without a single eligible club. At the same time the All India Football Federation (AIFF) and their sponsors IMG-Reliance are continuing their drive to emulate the success of Indian cricket by restructuring football including setting up a new tournament and new franchise clubs.
A Wednesday meeting of the Club Licensing Appeals Body, comprising a retired judge, executives from Coca Cola, Tata Steel and Pricewaterhouse Coopers and the Chief Administrative Officer of the Indian Board of Cricket Control holds the future of Indian football and the existing I-League in its hands as it decides the future of the teams and the league. Meanwhile, the planned IMG-Reliance league is reportedly going from strength to strength having come close to fulfilling its quota of Indian players.
The AIFF announced on Friday that a five-member Club Licensing Appeals Body will meet at the Football House on August 21 "to decide on the exemption pleas of all the 14 License Applicant Clubs for the Football Season 2013-14," as all the current clubs in the I-League, including Dempo SC, Pune FC, Salgaocar SC, Churchill Brothers, East Bengal, Mohun Bagan, Sporting Clube de Goa, Prayag United SC, United Sikkim, Mohammedan Sporting, ,Mumbai FC, Rangdajied FC, Shillong Lajong FC, and Pailan Arrows have "failed to clear the first Licensing Test when the five-member Club Licensing Committee - First Instance Body (FIB) - met at the AIFF Headquarters on August 2, 2013."
The five member committee comprises retired judge Justice Narinder Kumar Sud , the Vice-President Corporate Services of Tata Steel Ltd Mr. Sanjiv Paul, the Chief Administrative Officer (CAO) Board of Control for Cricket in India (BCCI) Professor Ratnakar Shetty, the Vice President of Coca Cola India Mr. Vikas Chawla, and Head of Management Consultancy, Pricewaterhouse Coopers Mr. Neel Ratan.
Meanwhile IMG Reliance have revealed that they require just four more players to be added to their roster for their new league which, added to four provided by each of the proposed franchises will fulfil the total of 96 Indian players.
A senior official from IMG-Reliance told The Times of India: "I think we should complete our Indian quota latest by next week. Once that happens, our focus will be turned to foreign signings."
IMG Reliance have signed a 15-year partnership with the All India Football Federation (AIFF) to "radically restructure, overhaul, improve, popularise and promote the game of football throughout India, from the grassroots to the professional level."
The agreement grants IMG Reliance "all commercial rights to football across all football properties controlled by AIFF including but not limited to the national teams and all current and future professional leagues. Such rights include media rights, sponsorship and advertising rights, licensing and merchandising rights, franchise rights, new league rights and any other commercial rights attached to any of these properties."
Contact the writer of this story at This email address is being protected from spambots. You need JavaScript enabled to view it.