Details

Category: Asia
Published on Friday, 30 August 2013 10:11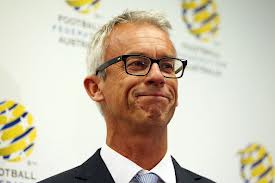 August 30 - Football Federation Australia (FFA) has granted in-principle approval for a new domestic cup competition, based on the model of the English FA Cup and including amateur, semi-professional and top flight teams.
The announcement was made by FFA chief executive David Gallop who said the new competition would kick off in 2014 with the inaugural final in December, subject to agreements on TV rights and sponsorship being put in place.
After the nine state and territory football members and all A-League clubs agreed to the concept, around 700 teams are expected to participate in competition with A-League clubs participating in the later rounds.
Gallop said: "The idea of the FFA Cup has captured the imagination of the football community and there's a huge groundswell of support,
"Everyone in the game is keen for this concept to come to life, but the prudent way forward is to ensure the right commercial and organisational foundations are in place.
"FFA management now has a mandate to conclude the many positive talks we've had with broadcasters, sponsors and commercial partners."
Contact the writer of this story at This email address is being protected from spambots. You need JavaScript enabled to view it.