Details

Category: Asia
Published on Wednesday, 25 September 2013 10:03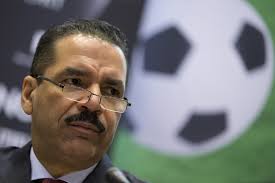 By Andrew Warshaw
September 25 - The recent crackdown on match-fixing by authorities in Singapore has been hailed by Interpol as the biggest breakthrough to date in the global effort to catch the ringleaders.
Singapore is one of the Asian nerve centres of the illegal practice from where games around the globe are manipulated.
Last week, 14 people were arrested in Singapore including, according to local reports, Dan Tan, the elusive and notorious match-fixer whose full name is Tan Seet Eng and who is on almost every football crime-busting wanted list.
"I'm confident that Singapore law enforcement authorities have arrested the mastermind and leader of the world's most notorious match-fixing syndicate," said Interpol secretary Ron Noble.
"It is significant because this syndicate is considered the world's largest and most aggressive match-fixing syndicate, with tentacles reaching every continent and the mastermind was someone many believed was untouchable."
Five of those arrested are being held without bail and the Straits Times newspaper quoted Noble as saying that the arrests were the result of cooperation between Singapore and Interpol's Global Anti-Match-Fixing Task Force.
Earlier this year the European police agency Europol revealed startling occurrences of match-fixing with 680 games globally deemed suspicious, 380 of which were in Europe. They included World Cup qualifiers and the Champions League.
Tan has an outstanding warrant for his arrest issued by Italian investigators over the wide-ranging illegal betting scandal that has implicated a number of clubs and players there.
In May, Tan was also charged in Hungary over the alleged manipulation of 32 games in three countries.
Singapore has limited extradition arrangements but the recent arrests there have raised hopes that the alleged match-fixing masterminds can now be prosecuted at home.
"I was really proud that Singapore conducted this investigation on its soil, using its own laws and resources and we were able to bring some of the people to justice," said Noble.
"There isn't a country or region that is immune from matchfixing but you are seeing more and more investigations being broken around the world and we will be taking on other syndicates that are doing illegal business to the tune of $1bn or 2bn a year."
Contact the write of this story at This email address is being protected from spambots. You need JavaScript enabled to view it.