Details

Category: Asia
Published on Wednesday, 25 September 2013 12:04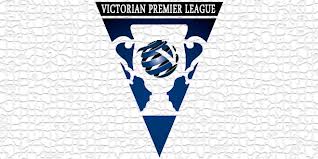 By Andrew Warshaw
September 25 - The Malaysian alleged to have been the middle man in Australia's match-fixing scandal has been denied bail in a Melbourne court for being a possible flight risk, according to local reports.
Segaran "Gerry" Gsubramaniam is alleged to have been the liaison between Victorian Premier League soccer team Southern Stars and an Asian match-fixing syndicate that earned more than $2million Australian dollars.
Police claim the results of five matches between July 21 and September 13 were fixed and that Gsubramaniam had instructed the team what results were needed by his bosses in Hungary and Malaysia.
Gsubramaniam, four of the team's players and its coach were subsequently charged under Victoria's new laws on match fixing.
The four players charged - Reiss Noel, 24, Joe Woolley, 23, David Obaze, 23, and Nicholas McKoy, 27 - are all reported to be British nationals and have surrendered passports to police.
Gsubramaniam and the club's Australian coach, Zia Younan, both face 10 charges and the players eight charges apiece.
The investigation was made public when Football Federation Australia (FFA) issued a statement saying 10 people from the Southern Stars had been initially arrested following a police probe that stemmed from information supplied by sports and betting data intelligence agency SportRadar.
Meanwhile, in Malaysia itself, a local state team has been slapped with a two-week suspension while an investigation takes place into possible corruption.
The Perak Football Association is calling on the authorities to probe the team's shambolic Malaysia Cup campaign, the Star newspaper reported.
"We suspect elements of sabotage and corruption had crept into the Perak squad over the last three or four matches, culminating in the disastrous 6-1 defeat by Sarawak on Saturday," Perak FA deputy president Khairul Azwan Harun said.
Contact the writer of this story at This email address is being protected from spambots. You need JavaScript enabled to view it.