Details

Category: Asia
Published on Thursday, 10 October 2013 11:51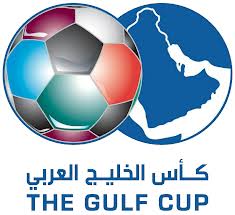 By Andrew Warshaw
October 10 - Just when it is striving to enter a new era of unity and cohesion, Asian football has been rocked by a spat between Iraq and Saudi Arabia over the next Gulf Cup of Nations due to be held late next year or early in 2015. The competition, featuring the six member states of the Gulf Cooperation Council (GCC), plus usually Iraq and Yemen, is little known outside the region but hotly contested whenever it takes place.
But Iraq has announced it is boycotting the next edition in protest at a decision to move the tournament from the southern city of Basra to Jeddah in Saudi Arabia.
Iraq had been due to host this year's tournament, but this too was moved -- to Bahrain. The latest decision by the GCC was apparently based on incomplete infrastructure and a current ban by FIFA on Iraq hosting international matches because of security concerns.
Iraq's Ministry of Youth and Sport said it was "extremely disappointed" at the latest switch, denouncing the move as politically motivated.
"It has become manifestly clear that the reason for moving the (tournament) from Basra to Jeddah is political and taken under intense pressure from Saudi," read a statement from the ministry. "Saudi Arabia and others are conspiring behind closed doors against Iraq and the sports (of Iraq)."
Prime Minister Nuri A-Maliki also weighed in, describing the tournament switch as "prejudiced against the rights of the Iraqi people" in his weekly televised speech.
Now the Asian Football Confederation (AFC) has entered the fray and cautioned Iraq over government interference. The AFC has asked for an explanation from the Iraq Football Association on the influence of its government on deciding the national team's participation in the next Gulf Cup.
In March, FIFA said Iraq could play at home again but when the violence escalated re-imposed the ban in July.
In its statement, Iraq said it had poured huge sums of money into preparing for the tournament and pointed out that Gulf states had agreed in 2007 to hold it in Basra, at a time when the security situation was worse than it is now.
Earlier this week, FIFA vice president Prince Ali Bin Al-Hussein questioned the ban on Iraq hosting matches and said it was unfair to exclude them while other countries facing similar problems were allowed to play at home.
A statement from the AFC says neither FIFA or the AFC tolerate government interference in football matters and that "it's the right of the Iraq Football Association to decide on the interest of their team, fans and other stakeholders."
The statement goes on to warn the Iraqi government to stay out of football affairs, saying the "AFC would like to ask them to stay away in the interest of Iraqi football."
Contact the writer of this story at This email address is being protected from spambots. You need JavaScript enabled to view it.