Details

Category: Asia
Published on Monday, 09 December 2013 12:44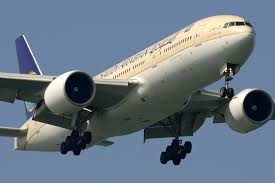 By Andrew Warshaw
December 9 - A German second division club has terminated its advertising contract with Saudi Arabia's state-owned airline following reports that it refuses to fly Israeli citizens.
According to the Berliner Morgenpost newspaper, Frankfurt FSV director Clemens Kruger admitted the club had made a "mistake" by going into partnership with Saudia, a deal that was revealed last week but immediately came under fire from German and US-based Jews, Jewish clubs and the German and US media.
FSV Frankfurt said it had asked Saudia for clarification of the reports that it bans Israeli passport holders, first disclosed in the United States, but had been told to contact the Saudi embassy in Berlin, "upon which both sides agreed to terminate the contract by mutual agreement" immediately.
The club did not disclose the value of the sponsorship deal, which had been negotiated by a management agency but is a rare example of a football commercial deal being cancelled because of ethical and moral reasons.
New York's mayor-elect, Bill de Blasio, has already demanded that Saudi Arabia's airline be banned from the city's airports because of its anti-Israeli policy.
Contact the writer of this story at This email address is being protected from spambots. You need JavaScript enabled to view it.