Details

Category: Europe
Published on Friday, 01 March 2013 08:03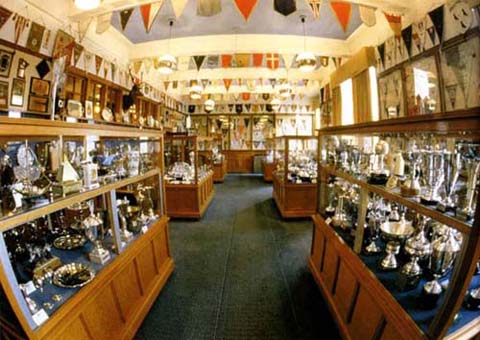 March 1 - Beleaguered Scottish giants Glasgow Rangers will not be stripped of any of their league titles over alleged undisclosed payments to players during the club's former guise. But the company that used to run the club have been fined £250,000 by a commission appointed by the Scottish Premier League.
The investigation relates to the period between 2000-11 when Rangers, league champions 54 times, were still vying with Celtic at the summit of Scottish football before having to restart life in the fourth tier of the domestic game after being plunged into administration after non-payment of a massive tax bill.
Rangers avoided the ultimate sanction of being stripped of any of the five titles it won during the period in question, after the commission found the club did not gain any unfair competitive advantage.
The probe covered a period when Sir David Murray was in charge but Murray says the club have been the victims of a "retrospective witch hunt".
"The problems arising at Rangers brought no credit to Scottish football and have been a tragedy for the club and its fans. They cannot be condoned," said Murray.
"Similarly, however, and as stated previously, efforts to bayonet the wounded are equally unjustified and of no benefit to the club or Scottish football. Despite knowledge of the existence of EBT arrangements for 10 years, the SPL has never explained why this was only raised as an issue last year.
"The imposition of an irrecoverable fine on an entity which is now in liquidation is futile and only prejudices the ability of existing creditors to recover any money. It is saddening that so much time, effort and money has been expended in pursuing a retrospective witch hunt against an entity in crisis, as opposed to seeking to promote and further Scottish football for the benefit of the game and country as a whole."
Current Rangers chief executive Charles Green said: "It is abundantly clear from the ruling there was no attempt by Rangers to secure any unfair advantage or to cheat, as so many people asserted without giving any regard to the actual evidence.
"At no stage have I, nor anyone now involved in the running of this club, questioned the integrity of the commission members. What I did question was the creation of a process which some people had predetermined. Every Rangers fan will be delighted that the commission refused to get carried away on this agenda.
"It is time everyone moved on. We, as a club, will work with all parties who have the good of the game at heart. We are rebuilding this club and are making great strides. The dark days are over and it is time now for all to embrace our ambition for a brighter future."
Contact the writer of this story at This email address is being protected from spambots. You need JavaScript enabled to view it.