Details

Category: Europe
Published on Thursday, 07 March 2013 09:41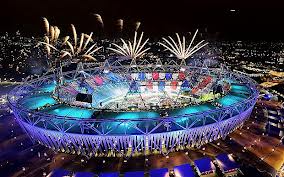 By Andrew Warshaw
March 7 - Football's use of the London 2012 Olympic stadium has been plunged into uncertainty once again - just when it seemed on the verge of being resolved.
Earlier this week, it appeared English Premier League club West Ham were just days away from finally securing agreement to move into the stadium in 2016 - and avoid it becoming a classic post-Games white elephant.
But now, Barry Hearn, chairman of lower-league club Leyton Orient who has consistently questioned West Ham's preferred status, says he will mount a legal challenge to groundshare with his top-flight neighbour.
London Legacy Development Corporation (LLDC), which has been holding detailed talks with West Ham, said the process had been "robust, fair and transparent".
But Hearn refuses to lie down and believes the LLDC has broken its own rules and that League One Orient, the closest English club to the Olympic stadium, should become joint tenants of the £429m venue. Otherwise, he claims, they will go out of business.
Hearn told a London radio station: "We believe the rules of the bidding process set out by the LLDC have not been followed. We are challenging them by asking the High Court to issue a judicial review."
"All parties signed up to the principle of 'teaming' and we don't think that serious consideration has been given to Leyton Orient sharing or 'teaming' with West Ham in the occupancy of the Olympic Stadium.
"Our legal advice is that there is a fundamental flaw in the LLDC's bidding process that has to be rectified. We know we are fighting for our future and survival. We have to follow the rules as laid down and other parties have to follow them as well. Clearly that has not been done and we want to know why."
West Ham were named as the preferred bidder in December last year in what was the second attempt to resolve the Olympic Stadium's future use. The initial process also identified the club as the best option but collapsed in October 2011.
Hearn hasn't said how he intends to part-fund any tenancy arrangement but has repeated his claim that Orient will have no future if Big Brother moves in and sweeps up all local support.
Hearn told his club's official website: "I was concerned that this was a done deal for West Ham before the bidding began, but the fact that both clubs had to commit to teaming made me believe that we were getting involved in a fair process. However, the LLDC have not stuck by their own rules and have left Orient with no option but to challenge their decision in the Courts.
"We don't intend to interfere with West Ham's residency at the stadium, but maintain the position that if they are going to be there, then we need to be there too. As I have said many times before, if West Ham move to the stadium and we are left a mile up the road, Leyton Orient will not survive."
In a statement LLDC said: "We have been notified that Leyton Orient have made the decision to issue proceedings for judicial review. Whilst this is disappointing, we believe that our processes have been robust, fair and transparent and that the challenge is misconceived."
Contact the writer of this story at This email address is being protected from spambots. You need JavaScript enabled to view it.