Details

Category: Europe
Published on Wednesday, 24 April 2013 10:23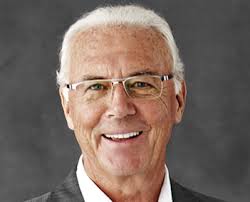 April 24 - Former German icon and FIFA administrator Franz Beckenbauer has signed a personal endorsement deal with Russian gas giant Gazprom designed to promote football as a tool for social integration among children.
Beckenbauer, who led his country both as captain and coach before taking a place on the executive committees of both FIFA and UEFA, is to act as an ambassador for Gazprom's international social project 'Football for Friendship'.
Gazprom - a sponsor of both the Champions League and Chelsea, owned by Roman Abramovich - is running the initiative, aimed at promoting strong values, for children aged between ten and 16 across eight European countries: the UK, Germany, Russia, Serbia, Bulgaria, Hungary, Slovenia and Greece.
Football for Friendship will culminate in at a special event in London from May 24-26 to coincide with the Champions League final, where 700 kids from all over Europe will be flown in meet their English counterparts.
"The Football for Friendship project has a lot to do with teaching kids to overcome national and racial boundaries, about a healthy lifestyle, team work, and winning and losing together. Instilling these values in children across Europe is a worthy cause which I am proud to support," said Beckenbauer.
Contact the writer of this story at andrew.warshaw@insideworldfootballcom.