Details

Category: Europe
Published on Monday, 29 April 2013 09:59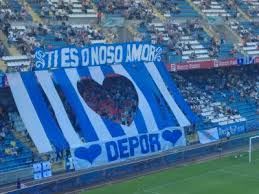 By Monica Villar
April 29 – After months of waiting and legal wrangling Spanish Primera club Deportivo at last have access to the funds they say they need to maintain operations.
La Coruna judge Rafael García Pérez has decided, last Friday, to lift the embargo on the €9m TV rights money that Media Pro owed Deportivo. Though the release of the funds came with conditions.
The judge stipulated that Deportivo must only use what is necessary from the funds to keep the club trading and in no case can the club spend more than the amount it will receive next July (TV rights money for the 2013/14 season).
The final condition is that the club must secure a guarantee from the Real Federación Española de Fútbol - Spanish Football Federation - that they won't expel Deportivo from the league if they fail to meet payments to all their creditors.
This new ruling will be like a breath of fresh air at the North-Galician club, where no doubt the President Augusto César Lendoiro will be more relaxed, at the start of this week. According to Deportivo's lawyers there was only €1.5m left in the club's account and there were growing doubts over how the club would continue to trade.
With the €9 million released by the judge, Deportivo will at least be able to pay player and staff salaries for the remainder of the season; they have so far been paid until last month.
The judge has previously sent Deportivo, its administrators and the banks that were claiming the €9m away, threatening Deportivo with liquidation unless an agreement could be found between the banks and the club Liquidation would have meant that all creditors would have lost their money.
Contact the writer of this story at This email address is being protected from spambots. You need JavaScript enabled to view it. . Monica Villar is news editor of leading Spanish football website www.laliganews.tv