Details

Category: Europe
Published on Monday, 29 April 2013 12:26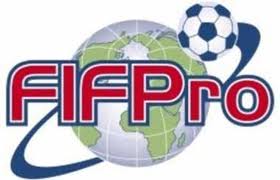 By Monica Villar
April 29 - International players union FIFPro are to file a complaint with the European Court against FIFA to show their discontent about the current system of transfers.
The President of FIFPro Europe, Philippe Piat, warned FIFA's President Sepp Blatter about the complaint on March 25.
If FIFPro get their way, a new law could be passed that would mean clubs could only sell a player at a price fixed by them for the first three years of that player's contract. After the third year, the player would be allowed to leave as a free agent; all he would have to do is pay his former club what would have been his salary for the remaining years on his contract.
Tagged in some quarters as the 'new Bosman Law', it would allow players to move more freely across Europe.
Small clubs currently already have a hard time hanging on to their star players. If this new law were passed, the bigger clubs would have the upper hand as their contracts are more appealing to players.
So, for example, if the law was in force right now, Real Sociedad's Antoine Griezman, who has a buy-out clause worth €30m, would be able to leave La Real this summer for under €5m. Similarly, Barcelona's goalkeeper Víctor Valdés, whose contract expires in the summer of 2014, currently has a buy-out clause set at €150m, but, if the law was applicable today, he could move for €6.6m.
FIFA has a 'stability clause' from when they reformed the transfer market back in 2001, however Philippe Piat says that neither FIFA nor football clubs have taken it seriously.
- FIFA is currently working on reforms governing player agents, designed to bring more transparency and an easier to administer system. The proposed reforms will be presented at the FIFA Congress in Mauritius end May and could be implemented in September.
Contact the writer of this story at This email address is being protected from spambots. You need JavaScript enabled to view it. . Monica Villar is news editor of leading Spanish football website www.laliganews.tv