Details

Category: Europe
Published on Thursday, 02 May 2013 09:13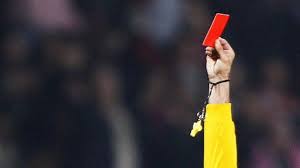 By Richard van Poortvliet
May 2 - The head of Referee's Department and Inspectorate for the Russian Football Union, Roberto Rosetti, has announced that he has no plans to invite foreign referee's to adjudicate matches in the Russian Premier League in the foreseeable future.
The former Italian official made the statement after the chairman of Spartak Moscow said referees from abroad should be invited to officiate high profile games.
His request came following Spartak's 2-2 draw with bitter rivals CSKA Moscow, where Leonid Slutsky's side were awarded two penalty's, including one in injury time, which was converted by Alan Dzagoev, to earn the current Russian Premier League leaders a point.
"I will remind you again that Russia is part of the Referees Convention where documents state that it is necessary to give home-grown officials the chance to officiate and not invite foreign referees to do the same job," said Rosetti.
"We have talked about the necessity to train more of our referees so that they can reach European standards, but if we invite foreigners to oversee our domestic games then it is a sign that we have no trust in our own. While I am in charge, there won't be any foreign referee's officiating in our domestic game. Why do we need them if our own referee's are working at the same level as their European counterparts?"
"I look at all the main leagues from around Europe and can assure you that mistakes are made in all these championships. Also we need to look at the image of Russian football. We are not Mali or Uganda who may need help from outside sources. We need to develop and sell our own Russian end product."
Foreign referee's have officiated in the Russian Premier League before but Rosetti's stance was backed up by Honorary President of the Russian Football Union and former FIFA Vice-President, Vyacheslav Koloskov.
"If we allow foreign officials to take charge of our games then we are never going to improve and will be going round in circles as we won't have referees who are experienced and good enough to officiate," said Koloskov.
Contact the writer of this story at This email address is being protected from spambots. You need JavaScript enabled to view it.