Details

Category: Europe
Published on Friday, 03 May 2013 13:04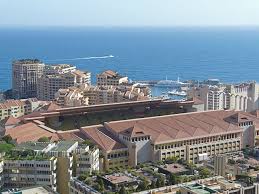 By Mark Baber
May 3 - Monaco are set to return to France's Ligue 1 this weekend if they win against SM Caen. The club from the Principality has the financial resource to rival Paris Saint-Germain, thanks to their billionaire Russian owner, Dmitry Rybolovlev.
Rybolovlev currently resides in Monaco and bought a 66% stake in the club in late 2011, since when he has saved the club from possible relegation to the third tier and brought in Claudio Ranieri and a host of new players.
Rybolovlev made his fortune from the sale of two potash fertilizer companies Uralkali and Silvinit for a combined $8 billion in 2010 and 2011. An on-going and messy divorce action by his ex-wife has shone a light on his financial affairs, including Cyprus-based Madura Holding, artworks by Van Gogh, Monet, and Picasso held by a British Virgin Islands-based company, a $88 million New York City apartment bought in 2011 through a trust associated with his daughter and jewels, furniture, and a yacht, under the control of two Cypriot trusts, Aries and Virgo, which were set up shortly after his wife refused to sign a post-nuptial.
Monaco has long benefited from the principality's special tax status, with the club and its players paying far less tax than French clubs and players.
With the French socialist government determined to introduce progressive taxation on those with high salaries, the differential looked likely to grow to ludicrous proportions, such that future high earners at Monaco would need to be paid less than a third of the salary to achieve the same take-home pay they would receive in France.
In reaction, the Ligue de Football Professionnel voted unanimously that, by the end of the 2013-14 season, all clubs must be based in France for tax purposes.
Monaco's vice-president, Jean-Louis Campora, complained that the French clubs were "holding a gun to our head ... [to make us] reject our identity," and suggested that "the owner has a plan for the club and for French football but if it's decided that Monaco are not wanted any more, then everything stops." Nevertheless, he denied speculation Monaco might apply to join Italy's Serie A.
The French Football Federation is now attempting to mediate a compromise, as Rybolovlev's millions are certainly welcome, with the hoped for purchases of top footballers likely to add considerably to the international interest in French football.
Contact the writer of this story at This email address is being protected from spambots. You need JavaScript enabled to view it.