Details

Category: Europe
Published on Monday, 13 May 2013 12:36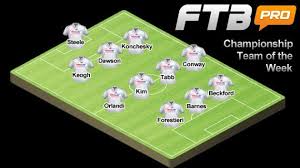 By Mark Baber
May 13 - FTBpro has raised $5.8 million from Israeli investors, Battery Ventures and Gemini Israel Ventures to expand its "fan-generated" content offering into new markets.
The site, founded by Asaf Peled and based in London and Tel Aviv, currently produces daily articles in English, Spanish, German and Italian and has 20 million page views a month and a claimed 1,000 contributors. It's revenue model is based on advertising and brand sponsorship.
The deal follows motain GmbH, producers of The Football App/iLiga raising €10 million from a syndicate led by Earlybird Venture Capital in Berlin.
The Football App, claims 12 million downloads to date and 3.5 million active users per month across 155 markets.
In terms of web applications, Alexa suggests Goal.com, leads the way in terms of global popularity, with significant barriers to new entrants in terms of acquisition of data and infrastructure development in the potentially lucrative digital sports marketplace.
Contact the writer of this story at This email address is being protected from spambots. You need JavaScript enabled to view it.