Details

Category: Europe
Published on Tuesday, 14 May 2013 09:18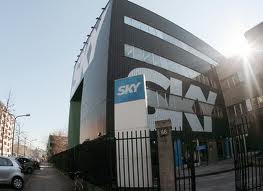 By Paul Nicholson
May 14 – After a two-year wait, the Italian Antitrust Authority (AGCM) has finally ruled in favour of Sky Italia that there is no evidence the broadcaster abused its dominant position in its acquisition of Champions League TV rights (2012-15) and FIFA World Cup rights for 2010 and 2014.
The case was referred to them in 2010 by Mediaset, Italy largest free-to-air commercial broadcast group.
There is no love lost between Mediaset and SKY Italia, who in September the previous year had been involved in another anti-trust case. That time it was SKY Italia (a wholly owned subsidiary of News Corporation) filing with the Court of Milan against RTI and Publitalia, both owned by the Mediaset Group, for violation of antitrust rules under article 82 of the European Treaty and for unfair competition.
News Corporation claimed they had violated EC rules and Italian media regulation, by refusing to allow Sky Italia to buy advertising on leading Italian commercial networks Canale 5, Italia 1 and Rete 4. Mediaset rejected the charge stating that in 2009 it had broadcast 3,107 SKY Italia commercials on its channels, whereas SKY Italia has always refused to broadcast Mediaset commercials.
As regards the Champions League ruling, AGCM said the sale of the broadcast rights were made through a competitive process including all broadcasters and platforms. SKY has subsequently sub-licensed the rights, with the approval of UEFA, to RTI (a Mediaset company) for two of the three seasons covered by it (2012-13 and 2013-14). The AGCM concluded there is no reason to exclude the possibility that the two operators reach an agreement to sub-license the rights for the third season of the contract.
Regarding the World Cup, the AGCM said that the broadcast of the main matches in the World Cup are guaranteed on free-to-air channels by an EU directive. Plus, an analysis of subscribers to the various packages offered by SKY did not show a significant increase due to the availability of the World Cup on the pay platform.
Contact the writer of this story at This email address is being protected from spambots. You need JavaScript enabled to view it.