Details

Category: Europe
Published on Wednesday, 05 June 2013 12:32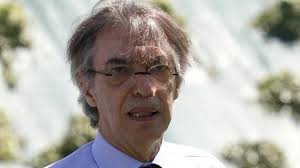 By Mark Baber
June 5 - Indonesian billionaire Erick Thohir, touted to take over FC Internazionale from Massimo Moratti (pictured), was reluctant to comment on the negotiations - but did let drop the process would probably be completed "within 1-2 months".
After an AGM of the VIVA group, of which he is president, Thohir said he did not wish to comment on meetings and talks with Moratti, but that there was an ongoing process.
Thohir, who is also Cchairman of the Mahaka Group, the Republika Group, the ELIVE Group as well as owner of DC United, Satria Muda and the Indonesia Warriors, is understood to be keen to buy a majority share in Inter and willing to pay up to €300 million, as well as providing a further €100 million to invest on new players.
Meanwhile, the club's owner and president, Massimo Moratti, is reported by Italian media to be reluctant to part with more than 30% of the club and is seeking further assurances with regards to Thohir's intentions, saying that it is important that new investors provide enough funds for the club to be able to move to a new stadium.
In recent days, Moratti has poured cold water on suggestions a deal is imminent, saying, "I do not think in the next few days an important deal will transpire. There have been too many rumours in the media lately, and typically 90% of them are not true."
Contact the writer of this story at This email address is being protected from spambots. You need JavaScript enabled to view it.