Details

Category: Europe
Published on Thursday, 20 June 2013 10:34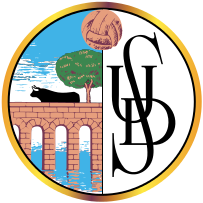 By Monica Villar
June 20 - The depth of the Spanish club football crisis become clearer this week with the LFP confirming a drop in attendances across the La Liga last season. Lower down the league Salamanca was liquidated and finally went out of business.
The LFP said attendances last season fell in both La Liga and La Liga Adelante (Spanish Second Division) by 2.4%. This figure was much higher at the mid-season point, but attendances were boosted by the end of season relegation and European qualification battles.
Smaller crowds are attributed to Spain's struggling economy, staggered and unusual fixture times, and high season ticket prices. Fans are turning to cheaper Canal+ and GolTV, subscriptions to watch matches.
Clubs with the lowest attendance this year in La Liga have been Celta, Mallorca (both with 54%) and Espanyol (50%). The top five clubs are Granada (88%) Real Madrid, Málaga and Athletic Bilbao (81%) and relegated club Deportivo La Coruna with an average attendance of 79%.
While the big clubs have struggled filling stadiums, the clubs lower down the leagues have been fighting fighting an even harder battle for life, one that Segunda B club Unión Deportiva Salamanca has just lost, just three months after celebrating their 90th anniversary.
The club spent 12 years in Spain's first division - 1999 was their last year in the top flight - with 34 seasons in the second division and eight in Segunda B.
UD Salamanca had been in administration since late 2011 due to crippling debts and was finally dissolved with the goods and assets of the club now to be auctioned. The club informed their followers via twitter saying "Today is the saddest day in the 90 years of my history. I am in every one of your tears. I will forever live in your hearts. #HalaUnión"
UD Salamanca is not the first Spanish club to go out of business recently and follows Mirandés and Logronés into the history books. Other clubs higher up the structure who are dangerously close to liquidation include Deportivo and Xerez.
Contact the writer of this story at This email address is being protected from spambots. You need JavaScript enabled to view it. . Monica Villar is news editor of leading Spanish football website www.laliganews.tv