Details

Category: Europe
Published on Wednesday, 26 June 2013 12:23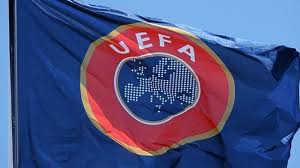 By Andrew Warshaw, chief correspondent
June 26 - UEFA has admitted for the first time that the Euro 2020 finals may not be the last to be taken to multiple venues because of the unpredictable economic climate and the massive spend involved - and says FIFA should also consider ditching single-nation tournaments.


Until now, UEFA President Michel Platini has insisted that the concept of a pan-European tournament would be a one-off.
But the mass demonstrations sweeping through Brazil ahead of next year's World Cup have re-inforced the belief at UEFA that single-nation hosting is too great a burden on the population and a thing of the past.
FIFA President Sepp Blatter has gone on record as denouncing the idea of a pan-Continental European championship as lacking "heart and soul".
That has infuriated the UEFA hierarchy who counter that FIFA, by contrast, are in danger of bleeding World Cup hosts dry by insisting on them undertaking hugely expensive infrastructure projects that potentially leave a number of white elephants. Many in UEFA privately feel that even Russia, staging the World Cup in 2018, is in danger of facing similar social unrest to Brazil.
One senior UEFA official, insisting on anonymity but saying he was reflecting the views of the confederation, told Insideworldfootball: "There are things that cannot be done any more in the 21st century. You cannot ask for scant resources to be used just for entertainment. It's unacceptable.
"Blatter says Euro 2020 will have no spirit but it's absurd in this day and age to ask for huge capital investment for a tournament that lasts three weeks and leaves no legacy. It's a luxury that we simply can't afford. The sacrifices are simply too great."
Although FIFA cannot be blamed for the unrest in Brazil, which is taking place against the backdrop of the Confederations Cup and is focussed on social needs like housing, health care and education, UEFA believe football's world governing must, by association, take some of the responsibility for the gigantic specialised infrastructure that will be put in place for the World Cup.
The outpouring of public unrest in Brazil, UEFA say, fully justifies their decision to stage Euro 2020 in individual cities across the Continent. They make the point that although they handed the 2016 Euro finals to France, little public money is involved. Norway and Sweden, hardly the most impoverished nations in Europe, were at one point interested in sharing the 2016 finals but ditched the idea because they could not justify the capital investment, especially with 24 nations involved.
"Euro 2020 will be the first tournament of the 21st century that will be truly sustainable and take into account the interests of the populations involved," said the UEFA source in a veiled dig at FIFA with whom UEFA has increasingly been at loggerheads over a number of issues.
"For sure after 2020, further tournaments will not go to one country, more likely three, four or five. A few countries already have the facilities in place but it's important to stress they are the exceptions."
Contact the writer of this story at This email address is being protected from spambots. You need JavaScript enabled to view it.