Details

Category: Europe
Published on Monday, 15 July 2013 11:49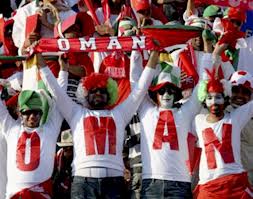 By Mark Baber
July 15 - The Oman Football Association (OFA) has announced a strategic partnership with the Italian Football Federation (FIGC), building on the success of recent collaborations.
The general secretary of the OFA, Sheikh Hazzaa al Saadi, said of the new tie-up: "We are great friends with the Italians and they were a key strategic partner for us. They are the closest European super power to Oman, Oman Air fly direct to one of the best football cities in the world - Milan, and their culture is one that we can really work with. It is a great honour to be able to make this announcement and I have no doubt that the relationship will enable OFA to continue to improve."
The partnership will see more friendly games between the two nations and the possibility of of the full Italian National side one day playing in Oman.
Oman will be opened up as a training destination for some of the most high profile teams in world football, whilst there will be more collaboration such as Omani staff visiting the FIGC training centre in Coverciano.
Dr. Antonello Valentini, chief executive officer of FIGC said: "We are very impressed with the vision and plans that OFA has in place. We are very excited to be forming this partnership and we will work hard to ensure that the relationship is a success for all parties."
Contact the writer of this story at This email address is being protected from spambots. You need JavaScript enabled to view it.