Details

Category: Europe
Published on Tuesday, 23 July 2013 10:58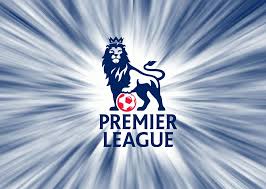 By Andrew Warshaw
July 23 - The English Premier League's opposition to a winter World Cup in Qatar is looking increasingly isolated after the head of the European Club Association, which represents over 200 clubs across the Continent, re-iterated his organisation's support for switching the 2022 tournament from the searing heat of the summer.
ECA chairman Karl-Heinz Rummenigge, who is also CEO of Bayern Munich, says staging the tournament in June and July is a non-starter - and has the backing of the German Football League.
The ECA holds its general assembly in Geneva in September when elections for a number of board members take place. Although 2022 is not officially on the agenda (not yet anyway), the Premier League's ECA representative, Arsenal chief executive Ivan Gazidis, will need all his diplomatic skills to persuade his colleagues among the ECA top brass that retaining a summer World Cup in 2022 is the best option.
The topic is hugely divisive, with the Premier League claiming that any switch would disrupt the calendar for both that season and the ones before and after, and also affect broadcast contracts.
This week, Britain's FIFA vice-president Jim Boyce told Insideworldfootball that a one-off winter World Cup was the best option for Qatar and Rummenigge agrees.
"No doubt about it, it is good to hear if FIFA agrees on playing the 2022 World Cup during the winter," he was quoted as saying. "A tournament during the summer is not feasible.
"Of course, you'd then have to come to an understanding about an arrangement for the scheduling of the domestic leagues with the associations, leagues and clubs for that year."
German Football League chief operating officer Andreas Rettig added: "The league would only welcome a winter World Cup in Qatar."
Contact the writer of this story at This email address is being protected from spambots. You need JavaScript enabled to view it.