Details

Category: Europe
Published on Wednesday, 31 July 2013 13:34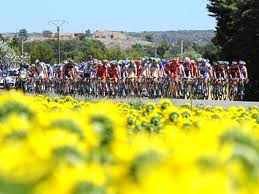 By David Owen
July 31 - The company that promotes the Tour de France bicycle race has been appointed an authorised sales agent for official 2014 FIFA World Cup hospitality packages in Belgium and Luxemburg.
Given the affluence of the two countries and the exceptional strength of Belgium's present squad, the move by rights-holder Match Hospitality and Amaury Sport Organisation (ASO) may turn out to be a shrewd one.
Stars such as Vincent Kompany of Manchester City, Eden Hazard of Chelsea and Christian Benteke of Aston Villa have helped carry the Red Devils to the top of a strong World Cup qualification group. Their next match is in Scotland on September 6, before the crunch clash with Croatia on October 11 that is likely to decide who tops the group.
Coach Marc Wilmots has a particular incentive to qualify for next year's finals in Brazil and ensure his team makes good progress if it gets there.
Eleven years ago, he captained a Belgian side that was thought unlucky to be knocked out of the 2002 World Cup by Brazil, the eventual winners. Wilmots even had a first-half header disallowed.
Yann Le Moenner, ASO's director general, said that the deal represented "an additional opportunity for us...
"By becoming an authorised sales agent for Belgium and Luxemburg we can further leverage the professionalism of our team and make it available to clients in these two countries," Le Moenner added.
ASO is already the exclusive sales agent for official 2014 World Cup hospitality packages for France.
Contact the writer of this story at This email address is being protected from spambots. You need JavaScript enabled to view it.