Details

Category: Europe
Published on Thursday, 08 August 2013 09:57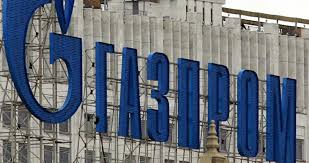 By Alexander Krassimirov
August 8 - Bulgaria's top league clubs have joined together to protest to the government about a sponsorship agreement about to be signed between rival club Levski Sofia and Russian energy giant Gazprom. It is a remarkable move by the clubs who all sell their own sponsorships, but who feel that they have been excluded from sponsorship money they should be sharing.
The Gazprom deal with Levski will provide most of the funds for the reconstruction of Levski's stadium. Although the deal is still to be signed, work on the stadium has already begun.
13 clubs from Group A (Bulgaria's first division) have combined to send an open letter to the Prime Minister of Bulgaria Plamen Oresharski, in which he is asked that invested funds from Gazprom in Bulgaria, are distributed to all the teams, not just Levski.
They claim that the Levski agreement was negotiated in conjunction with the project South Stream agreement - a gas pipeline that passes through Bulgaria territory connecting Serbia and Greece with Russia and giving Gazprom direct access to European markets. The clubs argue that because of this the funds should be equally distributed between clubs and not given to one club only.
The letter says: "We appeal to you, desiring for the development of Bulgarian sport, Bulgarian professional football and Bulgarian national team. As you know, in connection with the project South Stream, which is a project of national importance, it was agreed by the government in the face of former prime minister (Boyko Borisov), support from the Russian company Gazprom only for professional football club Levski. We believe that this is used by the state and its influence for the benefit of only one club (Levski)." The letter is signed by all clubs in Group A, except Levski.
The clubs propose that funds should be distributed equally among all teams and that Gazprom should become a sponsor of the league.
Naturally, Levski management reacted swiftly to the letter.
Sporting director Nasko Sirakov said: "Why has not one Serbian club came up with a such statements when Gazprom went to Red Star Belgrade? Typical Bulgarian...as the joke says - when someone rears its head, and 20 people go to press the lid.
"This statement (letter) is something very dishonest and ugly. It also proves that Levski is alone against all. We wish every Bulgarian team could find a sponsor like Gazprom. But I think for this to happen, everyone should mind their own garden, to clean it and arrange so well as to be attractive to such sponsor. Rather than looking at others."
Contact the writer of this story at This email address is being protected from spambots. You need JavaScript enabled to view it.