Details

Category: Europe
Published on Thursday, 15 August 2013 12:07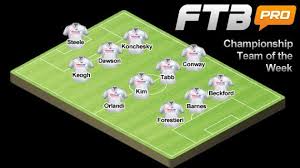 By Mark Baber
August 15 - FTBpro, the fan-generated football media brand, is the new Online Media Partner of the League Managers Association (LMA). FTBpro, which has seen $7.7m invested by its largest shareholders Battery Ventures and Gemini Israel Ventures, will benefit from exclusive interviews with top current Premier League managers as well online training sessions for site users.
FTBpro currently has content produced by 1,400 fan contributors who produce over 300 articles a day in English, German, Spanish and Italian, generating 30 million page views a month. Pageviews have been rising at 70% aper quarter with team communities targeted in the UK, Germany, Italy, Spain, Argentina & Mexico.
FTPpro's mobile app, released in June, reached 1 to 3 positions in app store Sports charts in the UK, Germany, Spain, Italy, Thailand, Malaysia, Indonesia, Singapore, Argentina and Mexico, with 15% of mobile users returning to the app three to four times a day
The innovative, non-financial, partnership between LMA and FTBpro will give the site's top contributors the chance to meet and interview some of the leading managers in the game.
Asaf Peled, founder and CEO of FTBpro, said; "We are delighted to have been selected as the Online Media Partner of the LMA, and view it as a significant endorsement of our loyal contributor base. Our best contributors now have the opportunity to interview the greatest managers in football, and can share the exclusive video content from those interviews with millions of fans utilizing FTBpro's global reach. Together with our partners at the LMA, we will continue to look for creative ways to connect football managers at the top of their game with their avid fan communities."
Richard Bevan, CEO of the LMA, said; "We are delighted to welcome FTBpro as a new partner of the LMA. At the LMA we are always looking for new and innovative ways to connect our members, some of the biggest names in the game, to football fans around the world. Through our new partnership with FTBpro the LMA and its members look forward to delivering unique insight into the game in England, to a truly global audience."
Contact the writer of this story at This email address is being protected from spambots. You need JavaScript enabled to view it.