Details

Category: Europe
Published on Wednesday, 04 September 2013 11:44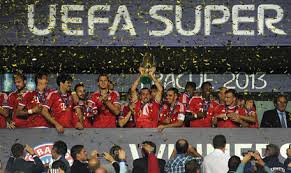 By Mark Baber
September 4 - The Czech FA (FAČR) has approved a plan to bid to be one of the 13 tournament hosts of the 2020 European Championships and will be submitting an application to UEFA prior to the September 12 deadline.
For the Czech bid to succeed, a new stadium will be required, and it was built into the bidding protocol that work on any new stadium must be started by 2016.
The Czechs are planning on building a new stadium in Prague, probably at Strahov on the site of an old stadium currently used mainly for training and rock concerts.
The minimum capacity of stadiums for Euro 2020 is 50,000, but built into the bidding criteria is the ability of UEFA to allow two exemptions for stadiums of 30,000 capacity which may bid to host bundles of two group matches and a round of 16 match.
It is one of these exemptions that the Czechs will be bidding for, according to the FAČR spokesperson Jaroslav Kolar.
FAČR secretary general Rudolf Repka said there was plenty of time to finalise the details of the new stadium before the deadline for detailed bids of 25 April 2014.
Slavia Prague's 21,000 capacity Eden Stadium hosted the European Super Cup match between Bayern Munich and Chelsea last Friday. UEFA praised the Czech hosts for their organisation of the game.
UEFA president Michel Platini has highlighted one of the benefits of the multi-hosting arrangement for 2020 as being the opportunity for smaller nations to host European Championship games and has committed to taking the major UEFA competitions to more nations who might not normally experience these events.
UEFA makes its final decision on hosts in September 2014.
Contact the writer of this story at This email address is being protected from spambots. You need JavaScript enabled to view it.