Details

Category: Europe
Published on Wednesday, 04 September 2013 12:48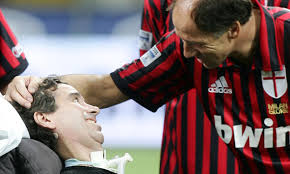 September 4 - A Mass will be held to remember Stefano Borgonovo tomorrow, September 5 at 18:30 in the Basilica of Santa Maria Novella in Florence.
Subscribe now to read the full article
INSIDE World Football's news archive of more than 3,000 stories and columns is now available via subscribtion. Subscribers also receive the daily newsletter as well as at various times special offer discounts for conferences, books, and other services.
Subscribe to read the full article