Details

Category: Europe
Published on Thursday, 05 September 2013 13:09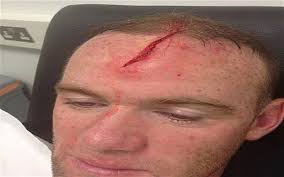 By Mark Baber
September 5 – Manchester United striker Wayne Rooney has been cleared by the Advertising Standards Authority (ASA) of breaking advertising rules banning subliminal promotional messages and no further action will be taken after it was decided a tweet he had posted plugging Nike was "obviously identifiable as a marketing communication."
The tweet read, "The pitches change. The killer instinct doesn't. Own the turf, anywhere. @NikeFootball #myground."
A complaint was made that the tweet was "not obviously identifiable as a marketing communication," a complaint which had previously been upheld in similar instances.
Whilst players are advised to use the hashtags #spon or #ad to clearly identify paid-for content, in this case the ASA ruled that the content of the tweet was clearly different to other Wayne Rooney tweets from "around the same time," and didn't display the usual spelling and punctuation idiosyncrasies typical of a genuine Rooney tweet.
According to the ASA: "We considered the reference to Nike Football was prominent and clearly linked the tweet with the Nike brand.
"Whilst we considered that not all Twitter users would be aware of Wayne Rooney's sponsorship deal with Nike or the particular Nike campaign the tweet promoted, we considered that in the particular context of a tweet by Wayne Rooney the wording of the initial statement was such that in combination with @NikeFootball and #myground, the overall effect was that the tweet was obviously identifiable as a Nike marketing communication."
Wayne Rooney has over 7 million followers on Twitter, and has recently used the channel to show his followers the big gash to his forehead keeping him out of the upcoming England game.
Contact the writer of this story at mark.baber@insideworldfootball .com