Details

Category: Europe
Published on Thursday, 05 September 2013 13:39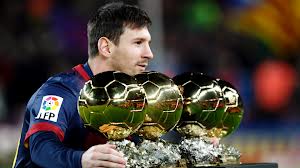 By Mark Baber
September 5 - Lionel Messi and his father Jorge have paid €5 million (£4.2 million) over to the Spanish tax authorities, leading a Catalan court to deny a request from the State Agency for Tax Administration to set bail for the accused pair in the legal process of their pending tax fraud trial.
The pair paid over €5,016,542.27 last month as a "corrective payment", according to a court statement on Wednesday. The sum is to cover the alleged underpayment of taxes.
The charges, originally lodged by Raquel Amado, a state prosecutor for the north-eastern region of Catalonia, alleged Messi tried to conceal the extent of his earnings by filing incomplete tax returns for the years 2007, 2008 and 2009 and that he owed €4 million ($5.3 million) in back taxes.
According to prosecutors, the case revolves around the sale of Messi's image rights which were hidden using shell companies in Belize, Uruguay, Switzerland and the UK.
Lionel Messi claimed ignorance of any tax avoidance scheme operated on his behalf in July saying: "I never take care of that stuff myself and neither does my father. We have our lawyers and our wealth mangers to take care of that and we trust them and they will sort this out. The truth is that I don't have a clue about all this and that is why we have people taking care of it."
A ruling is expected soon on whether a hearing of the case, scheduled for September 17, will be postponed due to the Messi's lawyer having another commitment on that day.
Messi is estimated to earn $20 million a season in wages and bonuses and a further $21 million in endorsements from sponsors, including as a brand ambassador for Adidas and Turkish Airlines.
If convicted of tax evasion, Lionel Messi could, it was reported by Spain's EFE news agency earlier this year, face a large fine and up to six years in prison.
Contact the writer of this story at This email address is being protected from spambots. You need JavaScript enabled to view it.