Details

Category: Europe
Published on Friday, 06 September 2013 09:33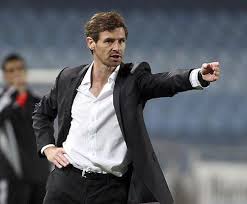 By Andrew Warshaw
September 6 - Coaches of many of Europe's leading clubs have backed UEFA President Michel Platini's suggestion to shorten the summer transfer window in order to allow for greater stability and planning.
Last week in Monaco, Platini said making sure all leagues finish their buying and selling at the same time was desirable in order to avoid the frantic end-of-window scramble that disrupts team planning.
Tottenham Hotspur manager Andre Villas-Boas (pictured), whose club sold Gareth Bale to Real Madrid for a world record 100m Euros, said he and his colleagues wanted more settled preparation.
"We have alerted UEFA that something has to be done," Villas-Boas said after the annual two-day coaches forum at UEFA headquarters.
Napoli coach Rafa Benitez agreed, saying the "beginning of August" or August 15 were suggested to UEFA as better deadlines than this season's September 2 transfer window closure, which came after European leagues began.
Not knowing who you might be playing against is a classic problem, said Benitez. "You prepare everything with your players and, one week after, the players could be playing against you."
Although Tottenham have invested the Bale money in more players, Villas-Boas said it ultimately proved impossible to hang on to their most prized asset. "The influence of Real Madrid has been very, very strong," Villas-Boas said. "You get to a point where you have to consider if it's feasible in not accepting the offer, whether you can press on with the player (Bale) in that state of mind."
Contact the writer of this story at This email address is being protected from spambots. You need JavaScript enabled to view it.