Details

Category: Europe
Published on Wednesday, 11 September 2013 08:33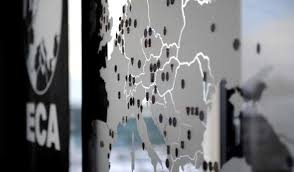 By Andrew Warshaw in Geneva
September 11 - European clubs are refusing to condone UEFA's efforts to shorten the summer transfer window but hope to find common ground to avoid the disrupting scenario of star players being bought and sold when league seasons are already well under way.
UEFA boss Michel Platini recently declared that "something must be done" to overcome one of European football's most pressing issues but the European Club Association, which represents over 200 clubs, isn't convinced shortening the window is the best way forward.
"We know from UEFA sources that they are discussing this internally," said ECA chairman Karl-Heinz Rummenigge. "But we have to discuss this very carefully because it affects our business.
"I understand the position of the coaches because they want to have a clear situation but on the other hand we have to try to find the best balance regarding the clubs. I'm confident we can find a common position."
Rummenigge was re-appointed chairman of the ECA during its two-day general assembly here attended by 167 members. Nineteen new clubs have joined the organisation, which brings the total membership to 214 (105 ordinary and 109 associated members) for the beginning of the new 2013-15 cycle.
"We have achieved a lot in the past, but our mission is not over," said Rummenigge. "With the support of all member clubs, the newly elected Executive Board will continue to work for the good of European football and ensure that the clubs' voice is heard."
Rummenigge denied European club football was becoming top-heavy with the haves on one side and the have-nots on the other, and that this would only get worse with the advent of financial fair play.
"Regarding the Champions League, of course clubs like Bayern, Manchester United and Barcelona go further in the competition than some other clubs. If you go back in history, you always had two or three clubs bigger than the others. I don't have the impression, however, that the Premier League for instance is boring. It's much more vibrant perhaps than ever before."
Asked about the €100 million world record sale of Gareth Bale from Tottenham to Real Madrid, Rummenigge added: "It's a difficult moral issue but for years football has acted out of normal rationality. What I can say is that from what I understand, Real are complying with financial fair play and that's the only thing we have to take note of.
"From the beginning we supported FFP to help the football family, if you like, come back down to earth. "
Contact the writer of this story at This email address is being protected from spambots. You need JavaScript enabled to view it.